DEAL OF THE DAY
Milano, Palazzo Reale, February 21 - June 2, 2019.
Edited by Giovanni Carlo Federico Villa, Cardona C., Villa G. C. F. and Caterina Cardona.
Milano, 2019; bound, pp. 299, 200 col. ill., cm 24x30.
(Arte Antica. Cataloghi).
cover price: € 40.00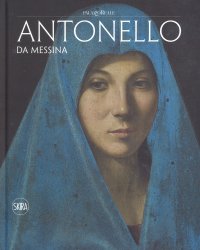 Books included in the offer:
Edited by Portale R.
Introduzione, traduzione e commento a cura di Rosario Portale ("A Voyage to Sicily and Malta". London, 1776).
La Spezia, 1999; paperback, pp. XXXVI-58, ill., 13 numbered out of text col. plates, cm 17x24.
(Viaggi e Viaggiatori in Sicilia. 1).
FREE (cover price: € 15.00)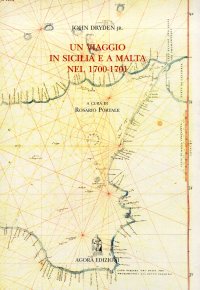 Edited by Russo S.
Sarzana, 2000; paperback, pp. XXIV-42, ill., cm 16,5x24.
(Viaggi e Viaggiatori in Sicilia. 4).
FREE (cover price: € 20.00)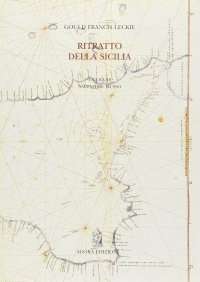 Palermo, 2007; paperback, pp. 72, b/w and col. ill., cm 21x30.
(Lexicon. Storie e architettura in Sicilia. Rivista semestrale diretta dal prof. Marco Rosario. 4/2007).
FREE (cover price: € 15.00)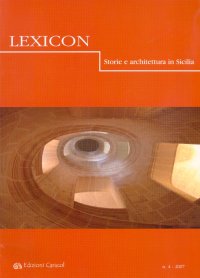 Palermo, 2008; paperback, pp. 144, b/w ill., cm 21x30.
(Lexicon. Storie e architettura in Sicilia. Rivista semestrale di Storia dell'Architettura. 5-6. 2007-2008).
FREE (cover price: € 30.00)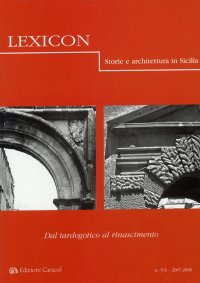 Di Annuncio in Annuncio. Artisti contemporanei interpretano l'Annunciazione
Fondazione Stauros
Teramo, Santuario di San Gabriele, 11 marzo - 30 giugno 2012.
San Gabriele - Isola del Gran Sasso, 2012; hardback, pp. 224, col. ill., cm 24x28.
Subject: Painting,Sculpture
Period: 1960- Contemporary Period
Languages:
Weight: 1.32 kg
La mostra è strutturata in quattro sezioni che rievocano, in sequenza narrativa, le immagini dell'Annunciazione del Vangelo di Luca.

La prima, "Ave Maria, gratia plena - il silenzio, l'incontro, lo stupore", raccoglie le opere più chiaramente riconducibili ad una dimensione iconografica dell'Annuncio, nei suoi passaggi temporali sospesi tra il presentimento della Vergine e l'apparizione celeste, con opere di LEANDRA ANGELUCCI COMINAZZINI; VENANZO CROCETTI, UGO RIVA, SANDRO CHERCHI, PAOLO ANNIBALI, PAOLO BARATELLA, GABRIELE ARRUZZO, MANLIO BACOSI, MARCELLO ERCOLE, RICCARDO BREMER, TITO, BRUNO CECCOBELLI, GIULIANO COLLINA, FRANCO NOCERA, MARK IVAN RUPNIK, PIERO CASENTINI, LUCA PACE, ALESSANDRA GIOVANNONI, JACOPO SCASSELLATI, ANTONIO D'ACCHILLE, BRUNO BORDOLI, PAOLO MARAZZI, ANTONELLA CAPPUCCIO, OLIVIERO RAINALDI, WILLIAM XERRA, GIULIANO GIULIANI, MARINO MELARANGELO, CARLO LORENZETTI, GIORGIO CUTINI.

Nella seconda sezione, "Ne timeas, Maria - l'angelo, il messaggio, la luce", l'Annunciazione viene affrontata nel suo valore più intrinseco di "Notizia" ed accoglie le opere di LORENZO BONECHI, SERENA ROSARIA LA SCOLA, ENRICO BENAGLIA, GIGINO FALCONI, GIULIO DE MITRI, ASCANIOWELCOME RENDA, ACHILLE PACE, ROBERTO ALMAGNO, NUNZIO, FABRIZIO CORNELI, MARCO TIRELLI, VALENTINO VAGO, GUIDO STRAZZA, PIERGIORGIO COLOMBARA, MIMMO PALADINO, HIDETOSHI NAGASAWA, TOMMASO CASCELLA, CORRADO GRIFA, SANDRO SANNA, STEFANIA FABRIZI, OMAR GALLIANI, PATRIZIA PATTI, FRANCO GILETTA, MIRTA DE SIMONI LASTA, GIUSEPPE MODICA, FRANCO MARROCCO, MARCELLO MONDAZZI, MAURO CAPITANI, FRANCESCO TROVATO, LUIGI ONTANI, LILY SALVO, che hanno interpretato la grana salvifica della Parola attraverso l'eclettismo del linguaggio simbolico.
La terza sezione, "Ecce ancilla Domini - l'accoglienza, il grembo, la croce", comprende le opere che tratteggiano tutte le espressioni del "Sì" di Maria, il Suo abbandono alla Volontà Divina ed alla consapevolezza della Passione del Figlio. Gli artisti presenti in questa sezione: PAOLA GANDOLFI, SARA CHIARANZELLI, ALESSIA BENNARDO, CARLO BERTOCCI, LUCIA STEFANETTI, VITALY SHTANKO, LUCA FARINA, MAURIZIO RUZZI, ALESSANDRA PENNINI, MATTEO TENARDI, CINZIA RUBINO, ANTONELLA LOMBARDI, ENNIO CALABRIA, MIRIAM PERTEGATO, PAOLO BORGHI, ERNESTO PORCARI, ANGELO CASCIELLO, PAOLO RADI, VITO VALENTINO CIMAROSTI, ENRICO SAVELLI, MIKHAIL KOULAKOV, ANGELO FABBRI, ALESSANDRO NASTASIO, ALESSANDRO KOKOCINSKI, OLEG SUPERECO.
Nella quarta ed ultima sezione, "Spiritus Sanctus in te - la soglia, il segno, la visitazione", l'Annunciazione viene considerata come Segno del Divino che tocca la Storia dell'umanità e comprende opere diversamente ispirate all'immaginario dell'hortus conclusus e della Visitazione, realizzate dagli artisti: ANNA MARIA TREVISAN, ELISA ZADI, ENZO CARNEBIANCA, FRANCO MULAS, MARCO ARMAN, MICHELE DI PINTO, NICOLA SALVATORE, PIERGIORGIO BALOCCHI, ROMANO NOTARI, TIZIANA SPERANZA.
YOU CAN ALSO BUY
SPECIAL OFFERS AND BESTSELLERS
hardly available - NOT orderable