DEAL OF THE DAY
Pistoia, 2019; bound, pp. 810, 1500 b/w and col. ill., cm 21,5x29,5.
cover price: € 240.00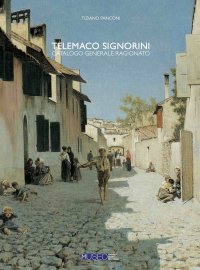 Books included in the offer:
Torino, 2006; 2 vols., bound in a case, pp. 576, 862 b/w ill., 117 col. plates, cm 25x34.
(Varia).
FREE (cover price: € 250.00)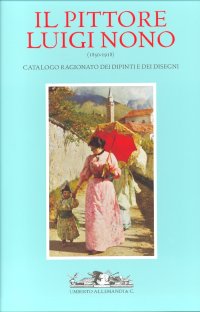 Torino, 2006; 2 vols., bound in a case, pp. 608, b/w ill., 125 col. ill., 125 col. plates, cm 25x35.
(Archivi dell'Ottocento).
FREE (cover price: € 250.00)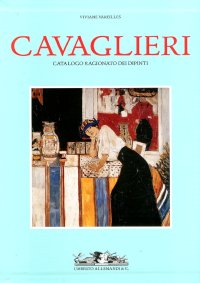 Help - FAQ
Advice for new customers.
LibroCo would like to welcome you to our site. In order to arrive at your required choice in a quick and easy manner we would advise the following:

You can use our Quick search to find a title or author by inserting keywords relating to the title and the authors Surname.
Title: Raffaello
Author: Teodoro

You can also use our advanced search with which you can specify by Subject, Period and Place, and also the title, author, series and editor.
Subject: Architects and Studies
Period: 1960 - Contemporary period
Place: Europe
Our advanced search is designed to facilitate users in their search for a specific title and also for searching subject area publications in general. You can filter your search through our complete catalogue, new titles, books with 50% off, out of print titles and bank publications. You can also use our filters for art and architecture titles only. You can then choose to view your selection by title, alphabetically or by order of insertion, thus viewing the most recent titles.
For a full explanation of subjects and extra subjects you can click on Difinition Subject to view an explanation of our categorization.
What is Libro Co. Italia policy on privacy?
LibroCo Italia guarantee the privacy and security of your personal details, to ensure that your data is secure we use (SSL) Secure Socket Layers, an advanced internet security system. If your browser is compatible with this system all you personal data will be encrypted so that it is illegible should the email be intercepted. All the main browsers support SSL including Internet Explorer 2.1 and its subsequent editions, Netscape Navigator and its subsequent editions and Aol 3.0 and its subsequent editions. For any further information relating to internet security please refer to your internet provider.
Use of your personal data is restricted only for the management of your orders and for our accounting purposes.
How can I call for Service assistence?
You can contact us by telephone from 09.00 - 18.00 Office hours, Monday to Friday, time zone Rome UTC+01, at:
+39 055 829.46.03/+39 055 822.84.62
I've forgotten my password ?
Our security procedure does not allow the user to enter using an incorrect password, however it is possible to receive an email reminder of your password or change your password in Details and this will be confirmed to you in an email. If you have further difficulties you can send an email containing your email login to webmaster@libroco.it.
How do I order from Libro Co. Italia?
When you have chosen a book that you would like to purchase, you then select the BASKET icon and this book will be added to your virtual shopping basket. When you wish to proceed with your purchase go to Prepare Order, where you will be required to confirm the your order and complete the order form. Once you have confirmed these details your order will be processed imediately.
To complete your order you will be required to Register.
How do I know if a book is available?
When you have selected a title from our database, along with the details will be displayed whether the book is available, delivery time may vary if the book in not available directly from our warehouse.
You can choose to reserve your order for upcoming publications and request your order for books that are not available and out of print.
You will then receive an email confirming the status of your order and approximate delivery time.
What happens when a title requested is unavailable or out of print?
When a title is no longer available or out of print with no available copies from our warehouse, the order will not be completed, however we will retain your request and if at a future date a copy becomes available we can notify you by email. This service is available to all registered clients.
What are the mailing costs?
Deliveries by international courier.
The cost of each delivery will be shown separately on your order form.
For example for a delivery containing 2 or more books you may wish to divide your delivery so you receive the books that are available immediately. With a subsequent order containing the remaining books.
You can also choose to wait for all the books to be sent in one delivery, saving on delivery costs.
Please go to Shipping Charges to calculate or check your costs.
How long will it take for my order to arrive?
When you choose a book from LibroCo.Italia you will be informed whether the book is directly available from our warehouse or not. For books available from our warehouse the delivery time is approximately 48 hours, (3-7 working days) while books that are not available directly from our warehouse will require more time (1-2 weeks).
How can I pay?
For all orders you can pay by credit card using VISA or MASTERCARD only. Your creditcard details are processed by Sella.it the e-Commerce bank which is a secure and protected site, approved by VISA with a VeriSign Secure Server ID. All information sent to this site, if in an SSL session, is encrypted, protecting against disclosure to third parties.
The Sella.it e-commerce banking will require you submit your full credit card number and expiry date.
For payment by creditcard you will need to indicate the type of credit card and insert the 12 number credit card number along with the expiry date.
For deliveries inside of Italy you can choose payment upon delivery . This method allows payment to be made at the time of receipt of delivery.
How will I receive an invoice?
Your invoice will be sent together with your order.
I want to cancel my last order with LibroCo. How can I do this?
It is possible to cancel your order only if it has not already been sent. At any moment you can add or detract a book from your Basket. If you receive an incorrect or damaged order, you can return the book within 10 days of receipt of delivery and you will receive a full refund.
What is your policy for returning an order?
Libro Co. Italia will guarantee the secure delivery of our books, if you have received an incorrect or damaged order and you wish to return the goods, we can accept returned items when returned within ten days of receipt.
How do I return a book?
To return books purchased from LibroCo, follow the instructions visible on your original order form. Remember to enclose a copy of this document when returning the goods, replacing the book in its packaging protection for postage.
All returns to be sent to:
Libro Co. Italia
Via Etruria, 2/4/6
50025 San Casciano Val di Pesa
Florence
Italy
If you no longer have the delivery documentation we would request that you enclose a letter with your name, address, email address and number of the order and state the reason for the return of the goods. We will confirm by email the receipt of the returned item/s along with confirmation of your full purchase refund.