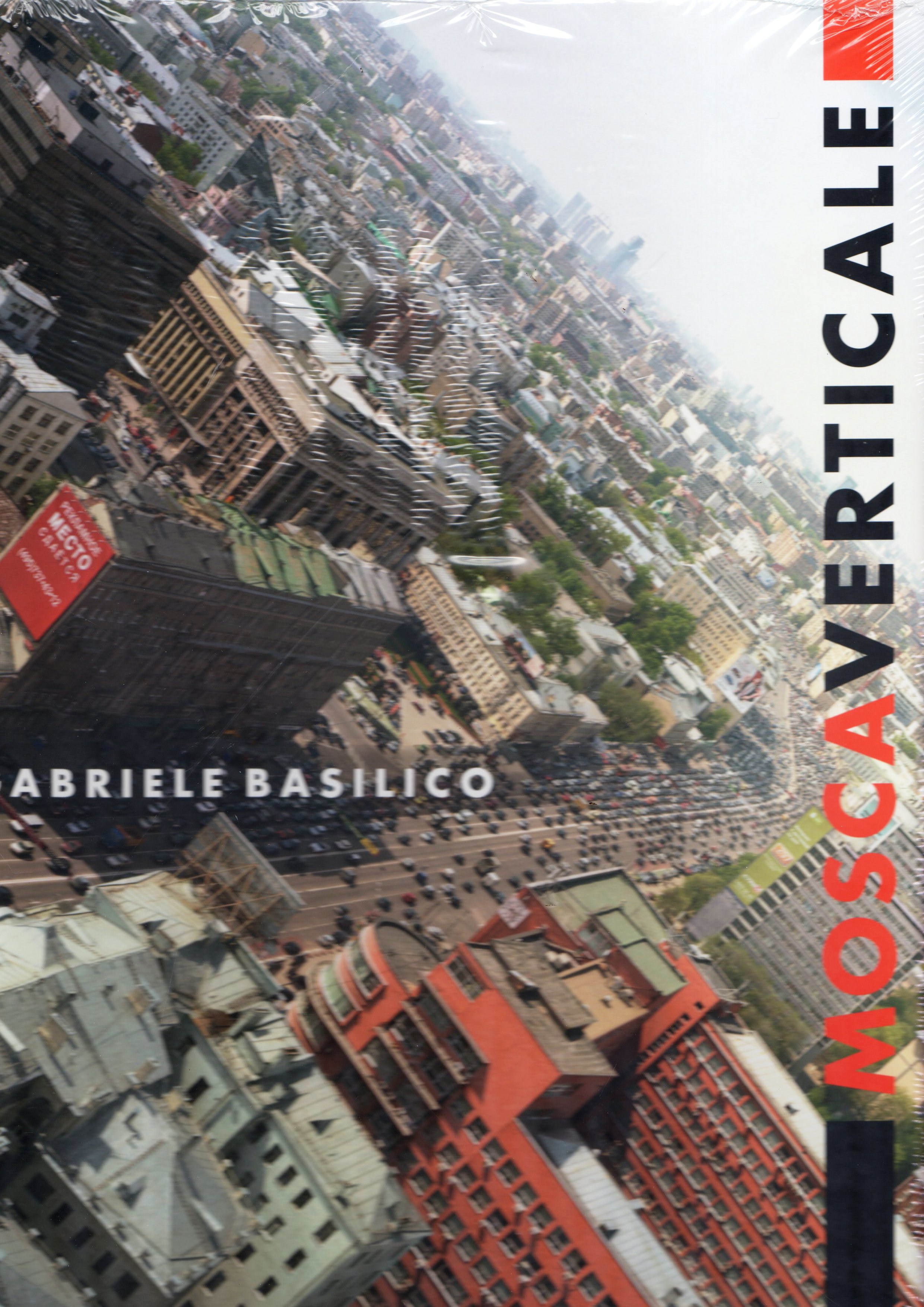 Gabriele Basilico. Mosca verticale
24 Ore Cultura
Milano, 2008; hardback, pp. 160, b/w and col. ill., cm 24x34.
ISBN: 88-7179-589-X EAN: 9788871795898
Subject: Civil Architecture/Art,Collections,Photography
Period: 1800-1960 (XIX-XX) Modern Period,1960- Contemporary Period
Place: Out of Europe
Languages:
Weight: 1.516 kg
Il volume è dedicato al prestigioso progetto fotografico sulle sette torri staliniane di Mosca, realizzato da Gabriele Basilico dal dicembre 2007 a maggio 2008.

Il progetto nasce dal fascino indotto dalla grandeur delle opere pubbliche del periodo staliniano, che a distanza di parecchi anni anche la critica di architettura più ortodossa rivede sotto un'altra luce, ma anche dalla necessità di verificare, dopo circa mezzo secolo di storia e sulla spinta dell'accelerazione che la metropoli moscovita ha avuto dopo il 1990, come si presenta l'immagine del nuovo urban landscape.
Da quindici anni Mosca vive l'impatto di grandissime e radicali trasformazioni, la cui ricaduta sul disegno della città è tale da farla considerare oggi uno dei più straordinari laboratori urbani.
Le fotografie dell'artista non permettono solo di confrontare storia e topografia ma, con un viaggio all'interno dello spazio, consentono di cogliere, tramite la mediazione poetica e creativa del processo fotografico, i nuovi scenari di questa sorprendente evoluzione.

Gabriele Basilico, (Milano, 1944) inizia a fotografare nei primi anni '70, dopo la laurea in Architettura. È del 1983 la prima mostra importante: Milano, ritratti di fabbriche al PAC, Padiglione d'Arte Contemporanea. Nel 1984 partecipa alla Mission Photographique de la D.A.T.A.R., che documenta la trasformazione del paesaggio nazionale contemporaneo. Nel 1990 riceve a Parigi il Prix Mois de la Photo per la mostra Porti di Mare. Nel 1991 il progetto dedicato alla città di Beirut, devastata dalla guerra, ha una vasta eco internazionale. Invitato alla Biennale di Venezia del 1996 con la mostra Sezioni del paesaggio italiano, riceve il premio Osella d'oro per la fotografia di architettura contemporanea. Nel 2000 pubblica Cityscapes, oltre 300 immagini realizzate dal 1984, da cui seleziona una serie di fotografie per le esposizioni allo Stedelijk Museum di Amsterdam, al CPF, Centro Portugues de Fotografia di Porto, al MART di Trento e Rovereto, e al MAMBA, Museo de Arte Moderno de Buenos Aires. Sempre nel 2000 svolge un lavoro sull'area metropolitana di Berlino su invito del DAAD, Deutscher Akademischer Austausch Dienst e espone Milano, Berlino, Valencia all' IVAM, Istituto Valenciano de Arte Moderno. Il volume Berlin gli varrà la PhotoEspaña il premio per il miglior libro fotografico dell'anno. Di recente ha partecipato a varie mostre collettive al CGAC (Centro Galego de Arte Contemporanea) di Santiago de Compostela, al Palazzo Reale di Napoli e alla GAM, Galleria d'Arte Moderna di Torino. Alla fine del 2005 ha pubblicato il libro Scattered City, raccolta di 160 immagini inedite di città d'Europa. Nel 2006 la Fundação Calouste Gulbenkian di Lisboa ha presentato una sua mostra personale. Dopo un viaggio in Israele con Amos Gitai, ha collaborato con il regista e con Ennio Morricone per l'evento DOMUS Free Zoneal teatro Manzoni di Milano.
Il suo lavoro è riassunto nel volume Photo Books1978-2005, illustrato con le foto di copertina, immagini interne, e brevi testi tratti da oltre 50 libri personali e da una selezione di libri collettivi.
Nel giugno 2006 la Maison Européenne de la Photo, Paris, presenta la mostra Gabriele Basilico-Photographies 1978-2005, a corredo della quale pubblica la monografia Appunti di un Viaggio.
Realizza nuove campagne fotografiche in diverse città italiane, e svolge un approfondito lavoro sul tessuto urbano del Principato di Monaco per il Nouveau Musée National de Monaco.
Nel 2007 viene presentata a Mantova al Palazzo della Ragione l'esposizione delle fotografie tratte dal lavoro dedicato alla città. Partecipa alla mostra collettiva Ereditare il paesaggio nell'ambito del Festival della fotografia di Roma. La Fondazione Ludovico Ragghianti di Lucca dedica un'antologica (1978-2006) al suo lavoro. E' invitato, unico fotografo italiano, alla Cinquantaduesima Esposizione d'Arte della Biennale di Venezia dove presenta otto fotografie selezionate dalla serie Beirut 1991.
out of print - NOT ordinable
YOU CAN ALSO BUY
SPECIAL OFFERS AND BESTSELLERS